La Cage Aux Folles Musical AMTSJ La Cage Aux Folles. From American Musical Theatre of San Jose's 1999 production of La Cage Aux Folles. Lee Roy Reams, George McDaniel, Ray Reinhardt, Steven X. Ward, Kathleen Conry, Shanon Orrock, James Patterson, Patricia Haug, Andrew Eddins, Nick Rafello, Matt Bezmarevich, Steven Hughes, David Klatt, Wendy Andrews, Michael R. Benavidez, Carleton Alexander, Erwin G. Urbi, Brijet Henderson, Brian Jebian, Nancy Jo....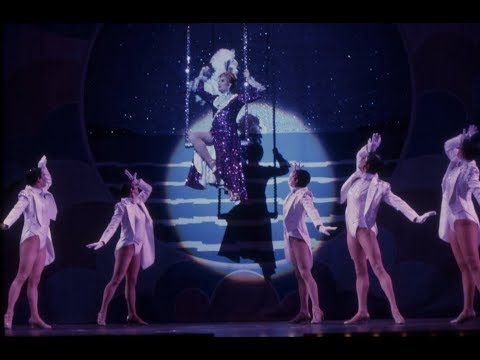 La Cage Aux Folles I Am What I Am Walter Charles
Please watch this video youtube.com/watch?v=DmvP6wTQ_Jg and pass it on, we need this now more than ever!! Welcome! These musical clips are from a large video collection that is now being converted from VHS/Beta to digital. There is some viewing quality loss from the original video source due to the age of the tapes, but the performances are preserved and still a joy to view. I'm finding...
La Cage aux Folles We Are What We Are I am What I Am
38th Tony Awards: June 3, 1984 La Cage aux Folles 1983 Broadway " We Are What We Are " I am What I Am " 2:42 Cast , George Hearn 2:57
La Cage Aux Folles (1979) vs. The Birdcage (1996) | Original vs. Remake | MGM Studios
Hilarious Robin Williams and Nathan Lane are the stars of the 1996 comedy film The Birdcage. The film is a remake of the 1979 French-Italian comedy La Cage aux Folles, Original vs. Remake, which one do you prefer? Subscribe: youtube.com/channel/UCf5CjDJvsFvtVIhkfmKAwAA?sub_confirmation=1 Watch more MGM videos: youtu.be/1PKkLSCuiEE La Cage Aux Folles (1979) A Film By: Edouard...
LA CAGE AUX FOLLES, Full Production, Jerry Herman
A full production of La Cage Aux Folles by Jerry Herman. Florida 2008. Starring Brian Minyard, Christopher Swan, Craig Weiskerger, Keone Dent, Kathryn Parks, Sharon Ohrenstein, Roy Johns, Roberta MacDonald. "Les Cagelles": Berry Ayers, Dewayne Barrett, Eric Berkel, Jonathan Hall, Samantha Barrett, Jared Walker and Kathryn Parks). Director Dewayne Barret. Costumes: Dee Richards'. Sets: Michael...
Harvey Fierstein discusses 'La Cage aux Folles'
Original tape date: February 25, 2011. First aired: April 16, 2011. Harvey Fierstein, starring on Broadway in the revival of the hit musical, LA CAGE AUX FOLLES, remembers writing the show's libretto and working with composer Jerry Herman plus director Arthur Laurents to put together the 1984 Tony-winning "Best Musical." He discusses his interpretation in the current production of drag diva,...
West End LIVE 2017: La Cage Aux Folles
For theatre tickets and the latest news visit officiallondontheatre.com Bill Kenwright's spectacularly stunning and hilariously funny new production of La Cage Aux Folles is currently on its first national UK tour. Georges and the dazzling drag artiste Albin, otherwise known as Za Za and the star of la Cage aux Folles, live an idyllic existence in the heart of St Tropez. But behind the...
La Cage Aux Folles - original London cast 1987
Dennis Quilley as Georges introduces the original London cast of La Cage Aux Folles at the 1987 Laurence Olivier Awards.
La Cage aux Follies Royal Variety Performance 2008
Introduced by Andrew Lloyd Webber. Featuring Graham Norton.
George Hearn and Gene Barry in LA CAGE AUX FOLLES (1983, Broadway)
A little more Jerry Herman to get us through these times: Excerpts from a video from September 13, 1983 of the original production of La Cage Aux Folles. First seen is the entire opening number, followed by "A Little More Mascara" sung by the incredibly talented Mr George Hearn (12:00), the duet "With You on My Arm" between Mr Hearn and Gene Barry (19:40), and the title song (22:33), along...
HARVEY FIERSTEIN I Am What I Am LA CAGE B'way 2011
[Go to youtube.com/watch?v=RNinP-2bhfo to see this number plus title number in HD.] Harvey Fierstein wrote the book for the 1983 Broadway musical "La Cage aux Folles." When the show had its second Broadway revival in 2010, Douglas Hodge and Kelsey Grammer were Albin and Georges. In 2011, Fierstein took over the role of Albin and Chris Seiber became Georges. This was the first time...
La Cage Aux Folles - 2010 Tony Awards - Matthew Morrison cameo
Douglas Hodge performs "The Best of Times" from the musical La Cage Aux Folles at the 2010 Tony Awards, with a hilarious "cameo" from Glee's Matthew Morrison sitting in the audience.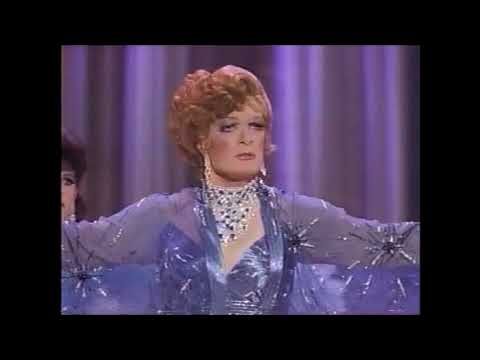 La Cage Aux Folles I Am What I Am Walter Charles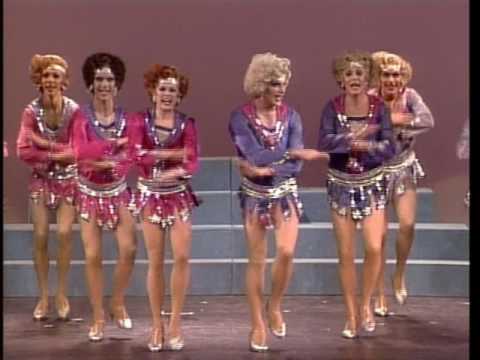 La Cage aux Folles We Are What We Are I am What I Am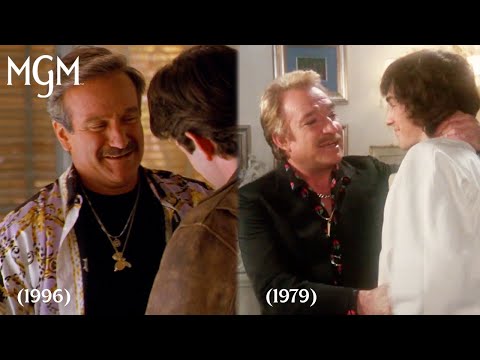 La Cage Aux Folles (1979) vs. The Birdcage (1996) | Original vs. Remake | MGM Studios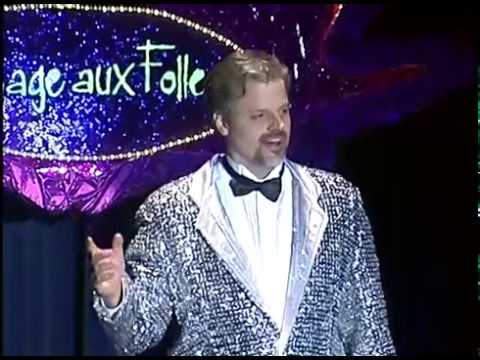 LA CAGE AUX FOLLES, Full Production, Jerry Herman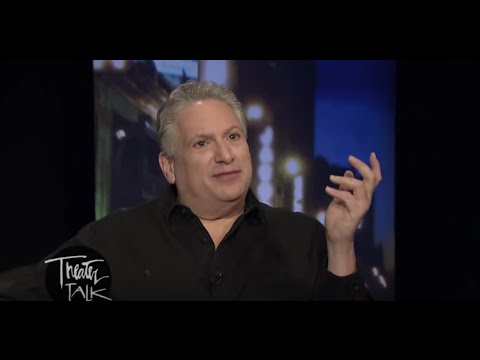 Harvey Fierstein discusses 'La Cage aux Folles'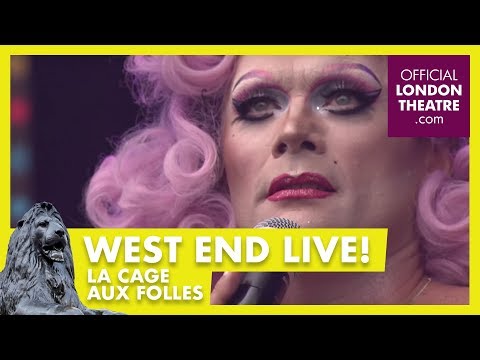 West End LIVE 2017: La Cage Aux Folles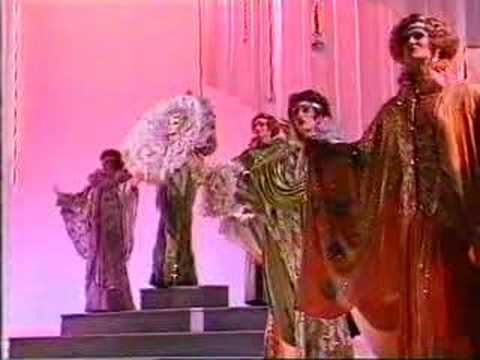 La Cage Aux Folles - original London cast 1987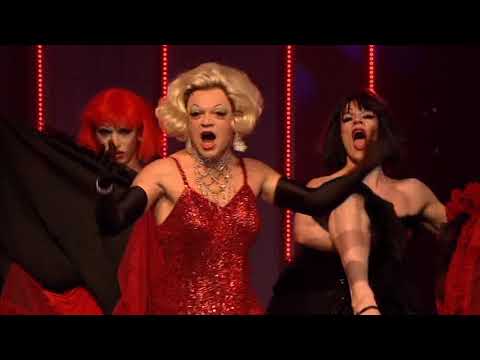 La Cage aux Follies Royal Variety Performance 2008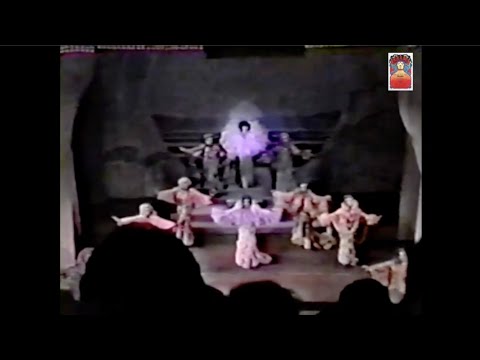 George Hearn and Gene Barry in LA CAGE AUX FOLLES (1983, Broadway)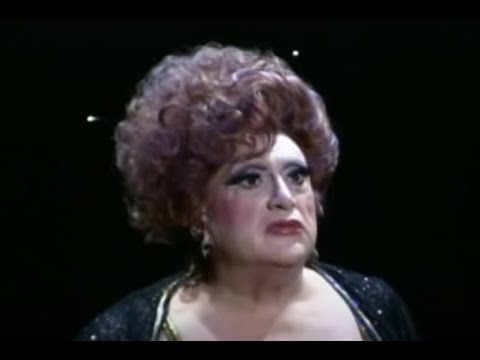 HARVEY FIERSTEIN I Am What I Am LA CAGE B'way 2011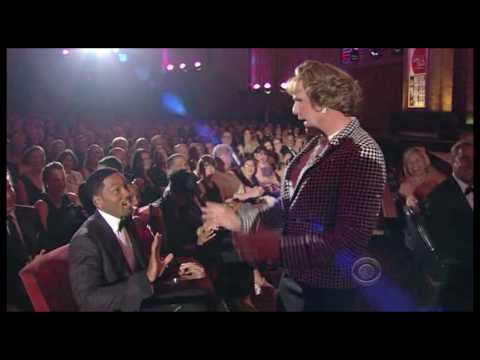 La Cage Aux Folles - 2010 Tony Awards - Matthew Morrison cameo